Champion Oliver van't Stokerybos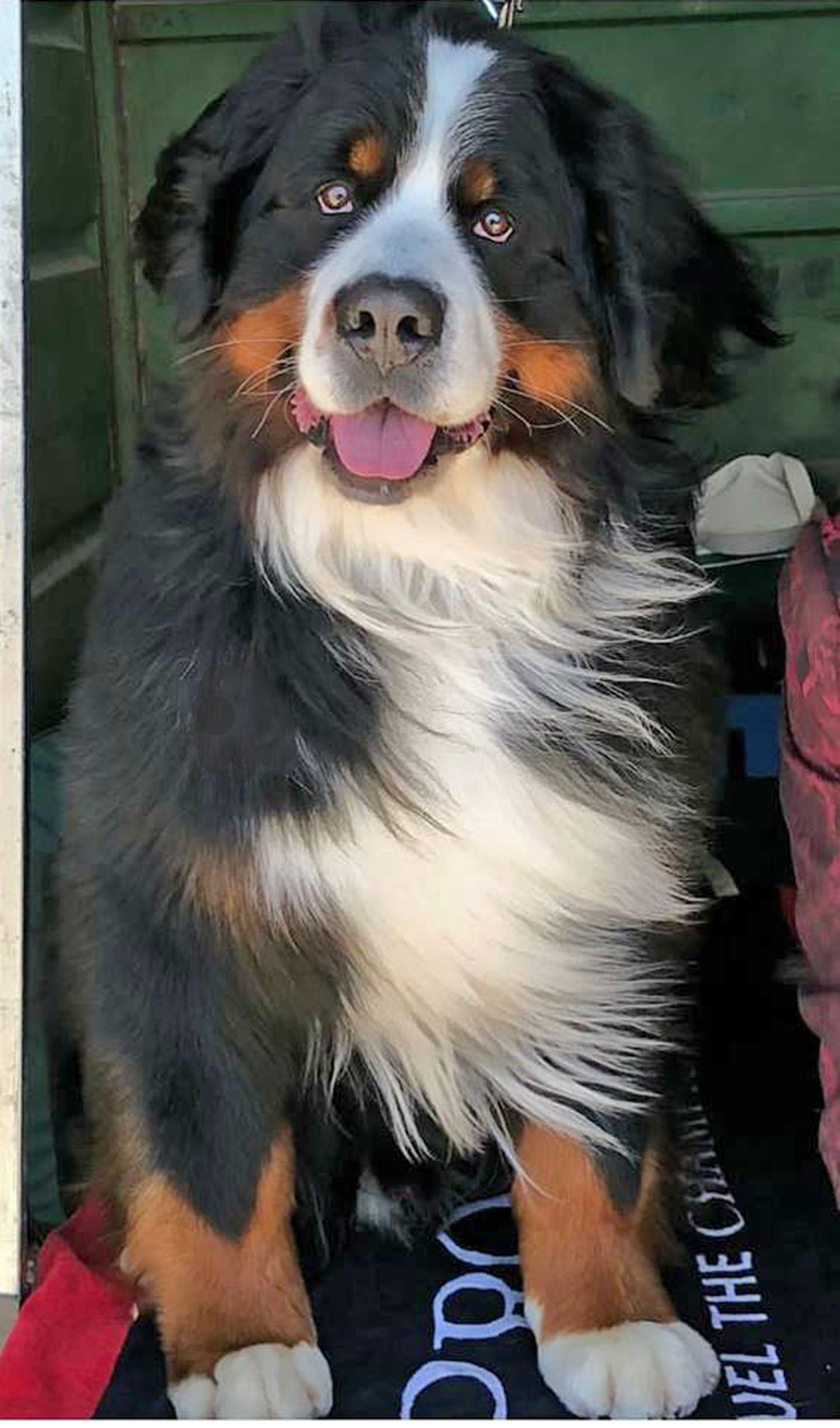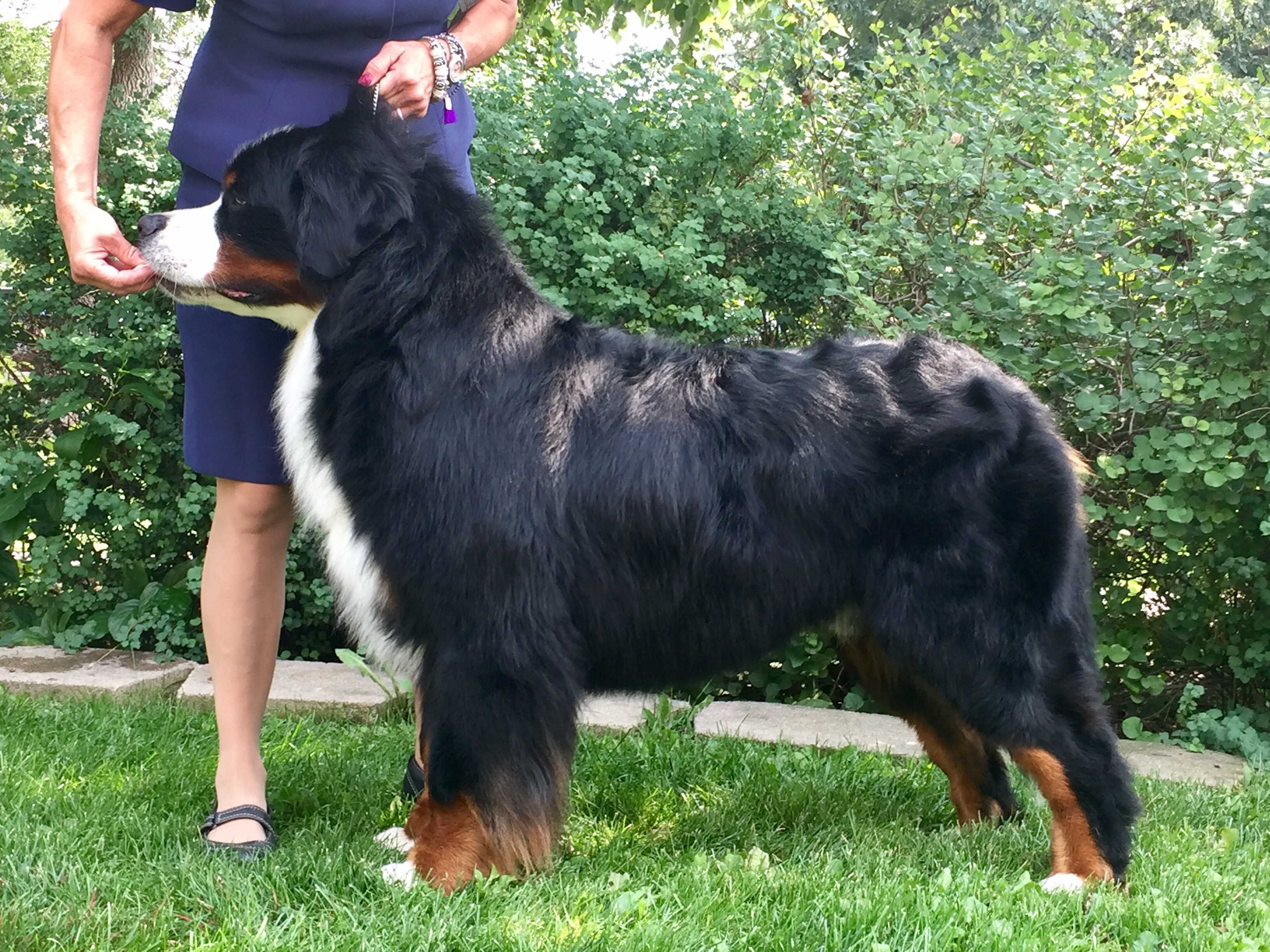 Oliver is from the prestigious Stokerybos kennels in Belgium with an impressive pedigree, Oliver has a marvelous personaltiy, excellent orthopedics and great movement, coat and bone.
CHAMPION From Russia With Love(AKA Penny)
Penny a young dog of our breeding became a champion at only 14 months of age sweeping 3 of 4 majors at the Utah Beehive show. Penny's Russian father is a beautiful boy with a blood line that infuses diversion in our kennel, and Penny's mother is our Cruft's Best of Breed's sister from Finnish and other little used northern European lines.
CHAMPION Powder Keg Farm's Blackhawk (AKA Harley)
Blackhawk or Harley is a large male at 26 1/2 inches tall and 120 pounds, Harley is a wonderful addition to our kennel. Combining two great European kennels, Stokerybos, with the most show winning dogs in Europe, and Weyenberg, some of the longest lived Berners anywhere, Harley has a happy winning personality. See some more photos of this boy.
CHAMPION Karmen van't Stokerybos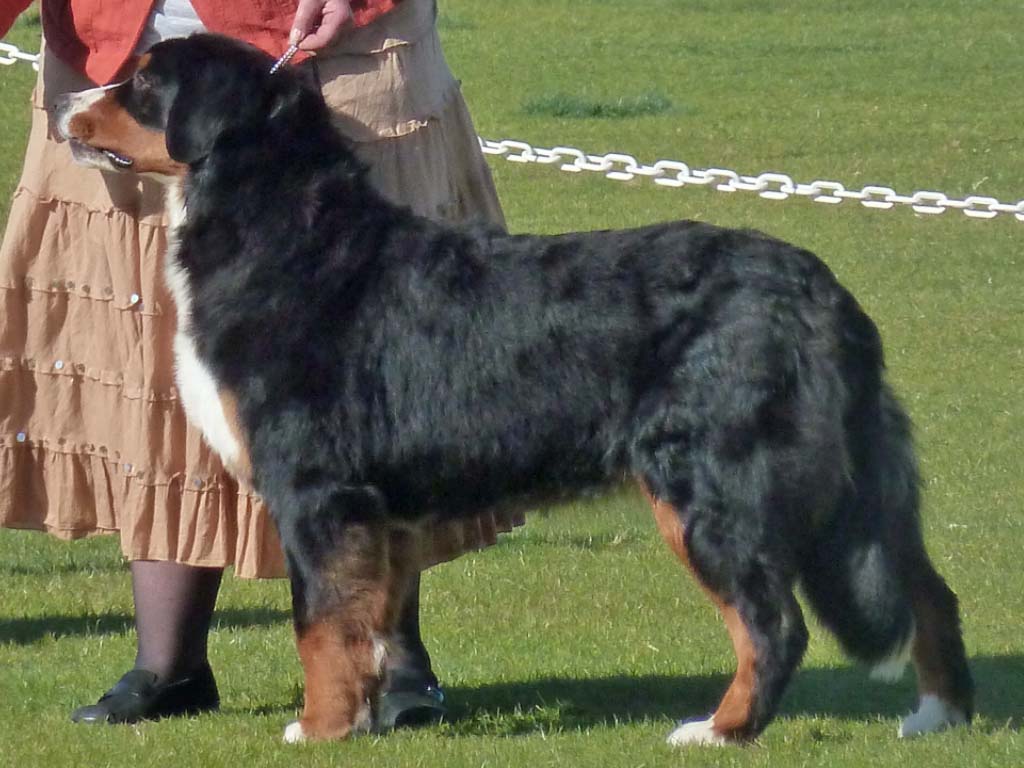 Karmen, a large and beautiful Berner, is from the Stokerybos kennels, direct descendent of many champions including Emerson van't Stokerybos, World Champion 2008, Crufts BOB 2008 and multi national champion. Karmen is now an American Champion and has passed all her health clearances.
Kokopelli av Hiselfoss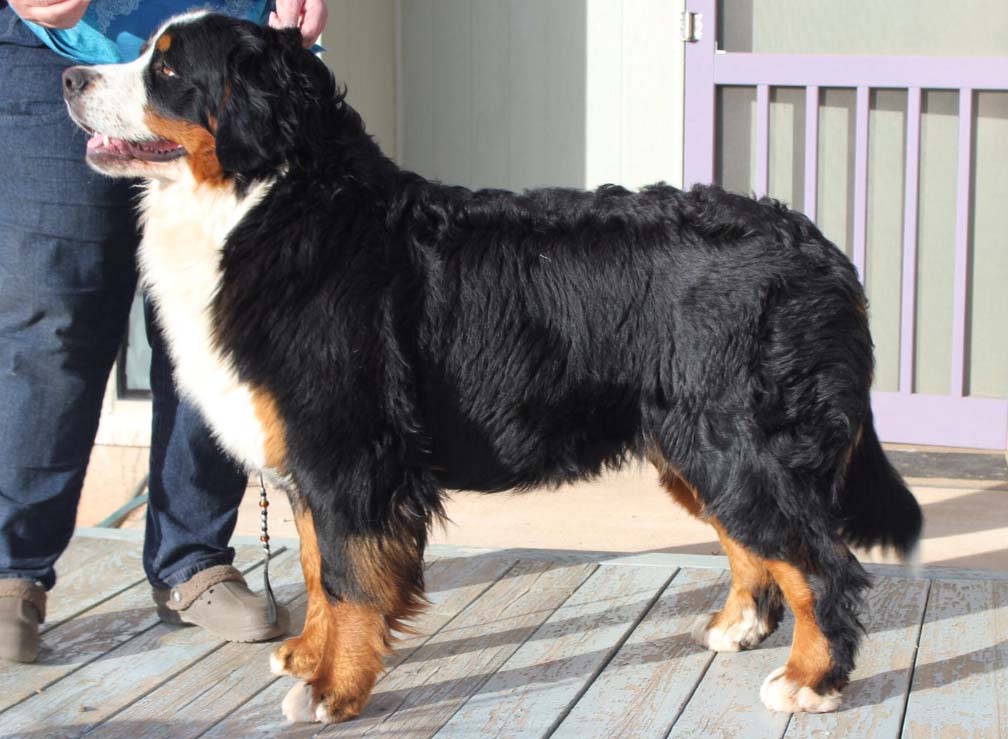 Kokopelli is from the Hiselfoss kennel in Norway, heavy boned and thick coated, Koko is a handsome male with a great character and an impressive pedigree of long lived European champions.
Powder Keg Farm's Estellas Great Expectations (AKA Stella)
Stella is a young girl of our breeding and whose Russian father is a beautiful boy with a blood line that infuses diversion in our kennel, Stella's mother is our Stokerybos girl Karmen, a champion and also a lovely girl